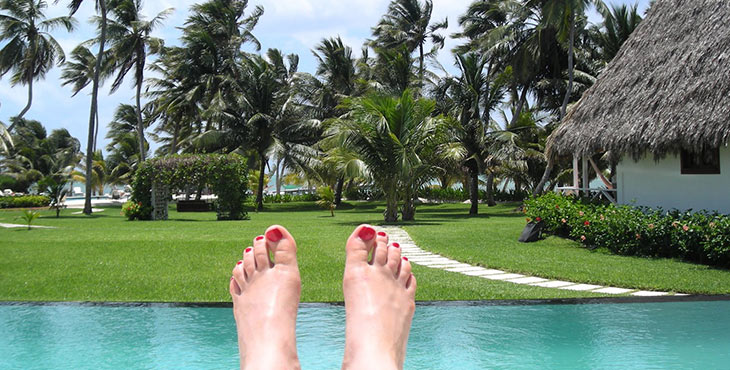 Belize Incentive Solo or Group Travel – Hard Work Deserves Reward!
Who doesn't enjoy rewards for a job well done? If you are considering rewarding yourself, your employees or a group with a much needed & well-deserved vacation for a job well done, then we have just the destination for you – Belize! Belize is a remarkable destination for any incentive travel; known as Mother Nature's Best Kept Secret speaks for itself. Don't let its size fool you, Belize is the smallest country in Central America but boasts some of the best beaches, greatest adventure tours and astounding pristine tropical rainforests and natural attractions, and of course, its summer-like weather all year round making us one of the "52 Places to Go in 2017".
So, if you were to come to Belize as incentive traveler or group, where would you stay?  That choice would largely be driven by where in the country you would like to say – coming inland, staying on the beach or going to a resort or hotel on one of the many Belize cayes (islands).
Inland
There are many good resorts inland but one of the best is San Ignacio Resort Hotel – a luxury resort open to incentive travelers!  This resort is a regular winner of awards from the Belize Tourism Board with the latest awards being both the hotel and restaurant of the year in 2016.  It offers luxury accommodations, wide range of adventure tours and great food.
Beach
One of the most popular destinations in Belize is Placencia.  It is located on the coast and has a small village feel – while providing easy access to the rest of Belize.   Naia Resort and Spa is a new luxury resort that offers a range of high end accommodations, an award-winning spa, many adventure tours, the largest beachfront in the area, fitness center and three restaurants to provide a variety of Belizean fare.
Cayes
The cayes off the coast of Belize provide a range of opportunities to have a great time and see some of the best of Belize.  On of the best know is Grand Caribe Resort – Belize luxury resort offering over 80 condo rental units that are fully furnished – offering accommodations that feel like home.  Grand Caribe offers that incentive travelers a host of advantages – luxury accommodations, on-site adventure tour company, one of the largest pools in Belize, specular ocean views, fitness center and a couple of restaurants…all located just minutes outside of San Pedro – the primary city on the caye.
No matter which option you choose, these locations will allow the incentive traveler or group to see a lot of the fantastic things that Belize has to offer and provide a host of experiences to remember and tell friends about when arriving back home.  Contact any of the locations mentioned above and ask about any packages they have available for incentive travel – it will make arranging your stay even easier.