Belize Internet Marketing and Website Design
A little about us and what we do...
Established in 2006, we are a family-owned Internet marketing and website design firm with a team of hardworking professionals dedicated to seeing our clients' businesses succeed. We love what we do; and we love to stay on the cutting edge of what's happening in online marketing. Our team members cheer, when they see a client's website that we optimized, jump up a few spots in the search engines, or when a client's Facebook post goes viral. We huddle around a computer to watch the latest announcements from Google and send each other blog articles about new Facebook apps or how to speed up websites, even during our time off.
Okay, we admit it…we are geeks who are a little obsessive about web development and social media…but this means that our clients don't have to be.
Most of our clients are in the tourism industry; they have much more important things to do than blog, tweet, like, pin, post, update, and so on. So we take care of all of this for them, so they can do what they do best: take care of their guests.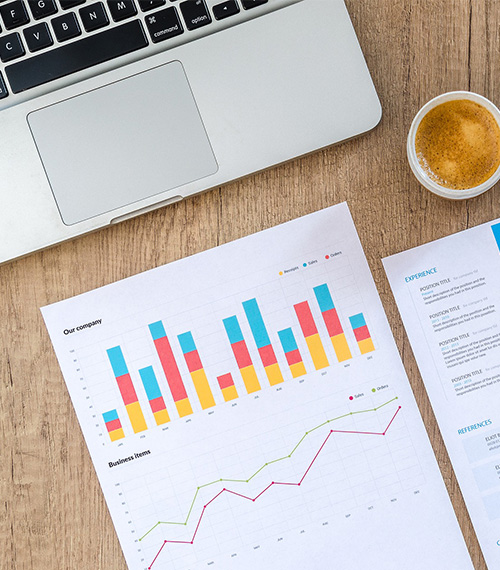 Our first goal is to create beautiful, professional, and search-engine friendly websites that are easy to navigate and ultimately lead to increased business. Our second goal is to provide comprehensive and effective online marketing plans that can be measured and adjusted to get optimal results. The feedback we get from our clients tells us that we have succeeded in achieving these goals.
…Our third goal is to keep it that way!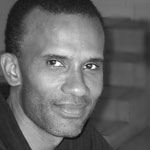 RICHARD BEANE
Owner and Managing Director
Leads efforts in online marketing, optimization, social media, and analyses statistics & reports
Richard loves turning marketing from an art into a science. He is dedicated to staying on top of the trends and making sure that our clients are pursuing every lead generation possibility available to them. He has an MBA from Northwestern and dozens of years of expertise in the IT field. He has conducted online marketing workshops for the BTIA and BTB and conducted countless training workshops.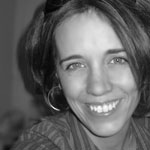 HEITHA BEANE
Owner and Creative Director
Designs and manages web development projects
Heitha loves taking ideas and turning them into a two-dimensional design. She works with clients from the beginning to the end of their projects and continues to make changes, give suggestions, and come up with new ideas long after the website is finished. Heitha has a background in creative arts, including a BA in theater arts and a MA in counseling.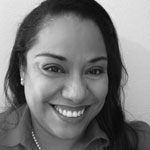 LINDA ESCALANTE
Marketing Account Manager
Develops and maintains social media profiles, edits websites and manages many aspects of our top clients' portfolios.
Being a lover of the written word, Linda enjoys the writing and editing aspect of the work, mainly blogging and Search Engine Optimization. When she is not managing some of our top clients' social media, she is revamping their Google Ads and analyzing website analytics.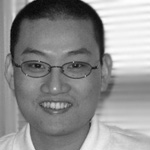 IAN HSIEH
Lead Developer
Develops, codes, and debugs projects under development.
Ian can make code to do anything. He can take a client's or designer's idea, no matter how impossible, and make it happen on the web. He works with Heitha to make the design concepts come alive and work the way they should. When there is a problem or glitch, he will not give up or rest until the problem has been identified and solved. Ian has a bachelor's degree in IT from the University of Belize.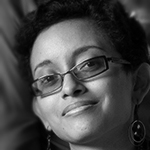 ALYSSA AGUILAR
Creative & Digital Marketing Assistant
Assists in web development projects and marketing
Alyssa assists the team in developing and maintaining our clients' web projects and marketing. Alyssa has a background in illustration, video marketing, and graphic design.
Our Approach
Every project is different, but in general we use a similar approach with all of our clients.
STEP 1 – Getting to know you…
Our first goal is to become familiar with your organization and what makes it special. How we do this can be anywhere from studying your existing marketing materials and website to taking a tour and experiencing your services first hand. This stage involves you doing most of the talking and us doing the listening.
STEP 2 – Setting goals…
Together we come up with goals for what you want to achieve. The end goal is usually getting more customers, but it is also important to set smaller goals that will be kept in mind throughout the project. These goals often include: "To create a website where people can easily find what they are looking for and have a good experience;" or "Increase targeted traffic from social networks to the website."
STEP 3 – Making the plan…
Website development: This is where we decide on the details of how many pages and what kind of functionality will be on the site. Color schemes, look and feel, and layout are discussed. We also discuss who does what and set time lines and expectations.
Marketing plans: Keywords research is done, target markets are discussed, monthly goals are determined, marketing methods are chosen, and details are sorted out.
STEP 4 – Making it happen…
We immerse ourselves in the project: designing, coding, writing, organizing, and doing everything else that goes into creating a great website for your company. If we are also doing a marketing plan for you, we set up social media profiles, start the marketing campaign, optimize the text, and so on and so on…
STEP 5 and BEYOND – Finding out what's working…
What is the point of setting goals and doing all this work, if we go our separate ways at the end of it all? Our maintenance and marketing plans have built-in hours, so we can keep supporting you without having to bill you for every change you request. These plans also include regular statistical reports about your website, so you know how many people are visiting it, where are they coming from, and how they found you. We meet with you on a regular basis, depending on your plan, and consult on how things are going, study the statistics and plan where to go from here.
Let's get started...
Tell us about your project