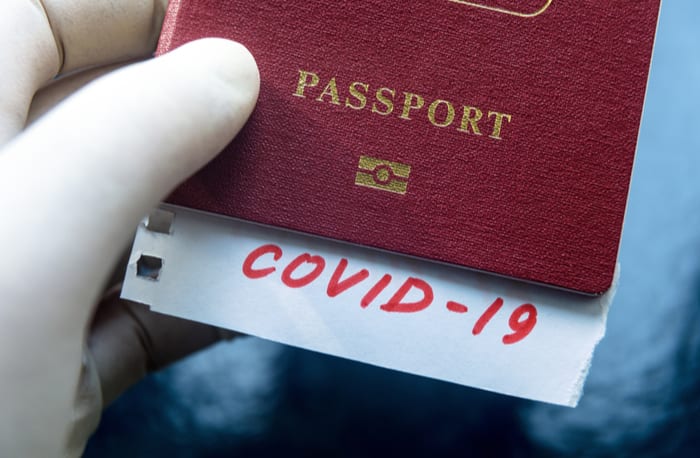 Belize Travel and Coronavirus (COVID-19) – What Should Belize Resorts and Hotels Do?
There has been a lot of discussion about what can be done about the coronavirus (often referred to by COVID-19 and is caused by the SARS-COV2 virus) and its impact on travel – especially with Belize resorts and hotels. The challenge is that the virus creates a good deal of fear and uncertainty, which can make people very reluctant to travel – especially internationally. So what can a resort or hotel do in an environment of such uncertainty to encourage the greatest number of visitors to continue to come to Belize? In short, the idea is to do what you can to reduce the uncertainty and increase trust in your organization – an organization that is treating the current situation seriously and is concerned primarily with the safety of its guests.
Stay updated with the latest Belize Covid Travel here. 
Update (3/23/2021): All travelers returning to the US must present a negative COVID-19 test. Where to get a COVID test in Belize.
Update (3/11/2020): The Belize Ministry of Health recently offered new guidance related to international travel.  First, they stated that "аll nаtіоnаlѕ соmіng frоm аn аrеа wіth оngоіng trаnѕmіѕѕіоn whо lаnd іn Веlіzе аnd арреаr wіth соld оr flu-lіkе ѕуmрtоmѕ wіll bе рlасеd undеr ѕеlf-іѕоlаtіоn uроn аrrіvаl аnd аll соѕt rеlаtеd tо thаt wіll bе thе rеѕроnѕіbіlіtу оf thе trаvеlеr."  They also recommended that "all travelers coming to Belize purchase travel or health insurance before coming to Belize" – so one thing not mentioned below would be good to recommend to incoming guest – travel insurance in these uncertain times would be a good precaution.
Update (3/12/2020): The United States State Department just warned Americans to reconsider all travel abroad but in particular to Europe. With recent guidance like this, it makes many of the suggested actions even more important since there are now many factors that would discourage travel.
Some actions that you can take:
Be truthful
People can generally tell when information communicated is overly optimistic. It is crucial to communicate truthfully so that potential guests have the information they need to make an informed decision about whether or not to visit Belize. As mentioned on another marketing site, "You may believe the media is overreacting or you may believe that this will be a pandemic of epic proportions in a matter of time, but ultimately people just want to know the facts and how they can best protect themselves. Keep your messaging tight, on-point, and factual.
Belize is currently safe
To date, there is no indication that coronavirus (COVID-19) has begun to spread in Belize. There is no guidance from organizations like the Belize Ministry of Health or the United States Centers for Disease Control that travel to Belize should be avoided. However, this guidance is likely to change as the COVID-19 spreads, so it is vital to keep up with the latest information on the Ministry of Health's Facebook page. As new guidance is given, it would be essential to pivot and adjust to the latest advice as necessary.
Be flexible with the change/return policy
Depending on the policies of each resort or hotel, it is often the case that Belize resorts and hotels limit the ability of guests to change or cancel their reservation. However, in this environment of uncertainty, increasing the flexibility of your change/return policy may be worth considering to help remove some of the uncertainty associated with travel now – perhaps for a limited amount of time. As shown in the image below, airlines like American Airlines have adopted a policy like this. In addition, airlines like Avianca are sending out newsletters informing their customers about recent changes in itinerary change policy and using captions like "Fly worry-free to international destinations!" when booking before March 31, 2020 to encourage bookings now.

Develop a coronavirus (COVID-19) policy
The Belize Ministry of Health has mentioned that it is a matter of when, not if, COVID-19 will reach Belize. With that in mind, it would be good to put measures in place to help reduce the likelihood that guests or staff contract the disease. The Ministry of Health has provided a graphic that outlines many of the things that you need to know to develop a reasonable plan. One example would be including disinfectant or hand sanitizer in every room.  Developing a policy and taking steps to implement it sends a clear message that you are concerned about the health of your guests and staff.
Provide contact information to answer COVID-19 questions
Addressing questions about coronavirus may best be done by someone other than the regular reservations staff. Make it clear who people should contact with these questions.
Modify content used for marketing
In an environment like this, it would be good to avoid content that shows or mentions things many people would like to avoid when dealing with a virus – people in crowds, people hugging or shaking hands, people eating from a buffet, etc. Content like this can often be very effective but may now encourage social media posts and fear related to coronavirus spread.
Adjust marketing spend as necessary
As the virus spreads, the travel advice for both domestic and international travelers will change. As this happens, it would make sense to review marketing spend and, as necessary, change things to utilize those funds best. For example, if international travel is every restricted, then stopping or moving spending to local traffic may provide a higher ROI.
Remind people about the great aspects of travel
The news is full of information about COVID-19, so it is important for travel properties to remind travelers of the joys related to travel – especially travel to Belize. If you believe that the risks are manageable at your property – communicate that and all the fun that guests can still have by coming to Belize.
In short, take the travel concerns seriously by properly planning to address the COVID-19 virus and reducing the risks associated with travel to Belize to best navigate this challenging travel season.