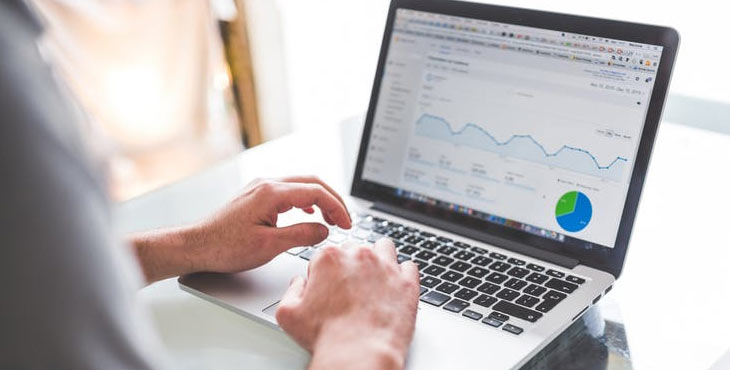 The Google "Not Provided" Issue – What Can Web Marketers Do About It?
In October 2011, Google implemented SSL (Secure Sockets Layer) enhanced search, thereby encrypting search terms used by people who are signed in to any Google service, such as Gmail, Google+, Google Drive, YouTube, Analytics, Adwords, and so on. This meant that whenever a search was performed in Google while logged in to any of these services, the particular search term used was encrypted and would show up to web marketers in analytics as "not provided". Google cited privacy concerns as the reason for this, and it assured web professionals (who naturally are interested in seeing what search terms people are using to find their websites) that the percentage of keywords that would be kept from them would remain in the single digits.
A year later, however, an in-depth study performed showed that "not provided" terms accounted for an average of 39% of search traffic to websites. Clearly, the 'not provided' issue had bigger implications upon its rollout for web marketers, from whom very large amounts of key data were now being withheld.  The only people still privy to the contents of encrypted search were Adwords advertisers, who have the ability to see what search terms people use when their ads are displayed and clicked on. For non-Adwords users, however, the question looms – what can be done to make up for the data no longer 'provided' by Google? With the popularity of Google's search engine and the increase in use of all its complimentary services, the percentage of terms that are 'not provided' is only likely to increase. However, there are a few things that we can do to circumvent the issue in some way:
Use the Keyword Data that is Provided
If 39% of the search terms used is anonymous, then 61% is available to us for analysis. Though it's not as much as we'd like to see, it is enough to use to gain some understanding of how people are finding us through Google and to gauge the effectiveness of our marketing efforts.
Use Google Webmaster
Another free service provided by Google is its Webmaster Tool. You can add your website to a Webmaster account, which will then assist you in maintaining it by providing some level of statistics and by notifying you of web development and web marketing best practices that you should implement. Among its many useful features, Google Webmaster provides a quarterly list of 1000 top keywords used to find your site, along with your 1000 top landing pages. This data is replaced every 3 months, which means that at quarterly intervals, in order to view the data at a later time, you'd have to manually archive the reports to somewhere you can access them. The best way to do this would be to export the data to an Excel spreadsheet.
Use the Data from Adwords
If you do use Google Adwords, you will then be able to see all search terms that were used to find your ads, even the encrypted ones. Therefore, any search terms that are effective in your Adwords campaign should be used to fine-tune your overall marketing and site-personalization strategy. Be sure to link your Adwords and Analytics accounts so that you can see your PPC campaign data within Analytics itself.
Use Other Data from Your Website  
Along with the data provided in Adwords, you can start using other data such as from Form submissions, pages viewed (landing pages, etc) and campaign tagging (attaching tracking codes to particular URL's to see a user's advancement through different stages of an online campaign) to replace the keyword data that you traditionally use in your personalization efforts. By analyzing these other data sources, you can tell how visitors are using your site and what they are looking for when they arrive.
All in all, having to find a way around the 'not provided' obstacle is not a happy contemplation, as it consists of finding creative and innovative means of uncovering data to substitute for the role of traditional keyword search data. However, it is all part of the process of advancement and evolution. Google has brought forward innovations that have led to unparalleled levels of connectivity across the web. The search engine behemoth's move to make user search data private is one that will change, perhaps permanently, the internet marketing landscape in the years to come. Thoughts and questions? Leave them in the comments sections below!