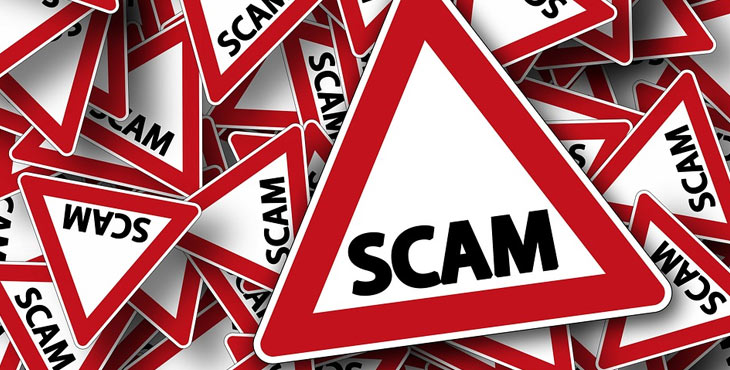 The BIM guide to spotting SEO Scammers
Spammers, in general, form a ruthless sub-culture of the internet that plague our inboxes with false promises of wealth, cheap electronics and most recently, high search engine rankings.
The main purpose of spamming or phishing is to attempt to acquire a person's information (such as usernames, passwords and credit card details) by pretending to be a trustworthy company to communicate with via email.
In the case of SEO spammers, they create fake website analysis emails guaranteeing your website top search rankings in Google, Yahoo and Bing search engines.
Here's an example of what these spam emails typically look like:
From: Philip Lew [mailto:[email protected]] 
Sent: Sunday, November 03, 2013 9:37 PM
Subject: SPAM-LOW: XXXXX.com – Integrated marketing help
XXXXX.com Team,
I thought you might like to know some reasons why you are not getting enough Social Media and Organic search engine traffic for XXXXX.com.
1. Your website XXXXX.com is not ranking top in Google organic searches for many competitive keyword phrases.
2. Your company is not doing well in most of the Social Media Websites.
3. Your site is not user friendly on mobile devices.
There are many additional improvements that could be made to your website, and if you would like to learn about them, and are curious to know what our working together would involve, then I would be glad to provide you with a detailed analysis in the form of a WEBSITE AUDIT REPORT for FREE.
Our clients consistently tell us that their customers find them because they are at the top of the Google search rankings. Being at the top left of Google (#1- #3 organic positions) is the best thing you can do for your company's website traffic and online reputation. You will be happy to know that, my team is willing to guarantee you 1st page Google ranking for most of your targeted keyword phrases in our six month ongoing campaign.
Sound interesting? Feel free to email us or alternatively you can provide me with your phone number and the best time to call you. I am also available to meet you in person and present you this website audit report.
—————————————————————–
Best Regards,
Philip Lew
Marketing Consultant
PS I: I am not spamming. I have studied your website and believe I can help with your business promotion. If you still want us to not contact you, you can ignore this email or ask to remove and I will not contact again.
PS II: I found your site using Google search and after having a look over your website I recommend you to implement future technologies such as HTML5 and Responsive Design to make your site more accessible in mobile phone, tablets, desktop etc.  
If you receive an email similar to the one above, delete it from your inbox immediately- do not reply. If you're unsure whether or not a SEO analysis email is from a legitimate source or spammers who are just trying to get your information, here are a few good questions to ask yourself:
What email address is the person using?
Anyone representing a legitimate company will use an email account with their company's domain. If the email you receive was sent from a Gmail or Hotmail account this is usually a red flag.
Can you find their website?
What search engine optimization company wouldn't have a website? Think about it.
Is the information in the email accurate?
The example above states 3 faults of that particular site; it is not ranking well for competitive keywords, it is not doing well on social media and it is not mobile friendly. Because we manage the site this email was addressing, we know for a fact that those three points are bogus. You'll know if a legitimate SEO company is reaching out to you if they have accurate details about your site.
Do they provide a link to a customer portfolio or testimonials?
Any genuine SEO company will gladly show off rave reviews from happy clients or a portfolio of the work they've done before. Do not trust a company that cannot show a reference of their work.
Do they claim to not be spamming your email?
They ARE.
Never risk your valuable information falling into the wrong hands. Follow this guide to ensure you're corresponding with a legitimate source, and if you're still not sure ask your web developer for clarification.
Keep Reading: Here's another blog post with Tips and Guidlines for identifying different types of spam emails