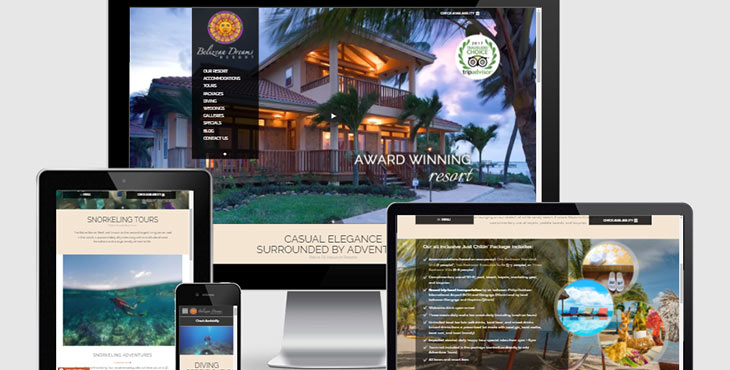 BIM launches new website for Belizean Dreams Resort
Belizean Dreams Resort has established itself as one of the top all inclusive dive resorts in Belize. They are top ranked highly by many organizations as a top destination in Belize.
The website features bright and colourful pictures along with information for anyone who is looking to experience Belize's southern coast and reef. This site is fully responsive which makes it easily accessible from any device, be it a smart phone, tablet or desktop. The site provides a more engaging user experience, making all the information readily available at the click of a button and it's enhanced SEO making it easier to find on the web.
To learn more about what Belizean Dreams Resort has to offer, visit their new site!
Below is a BEFORE and AFTER of Belizean Dreams: