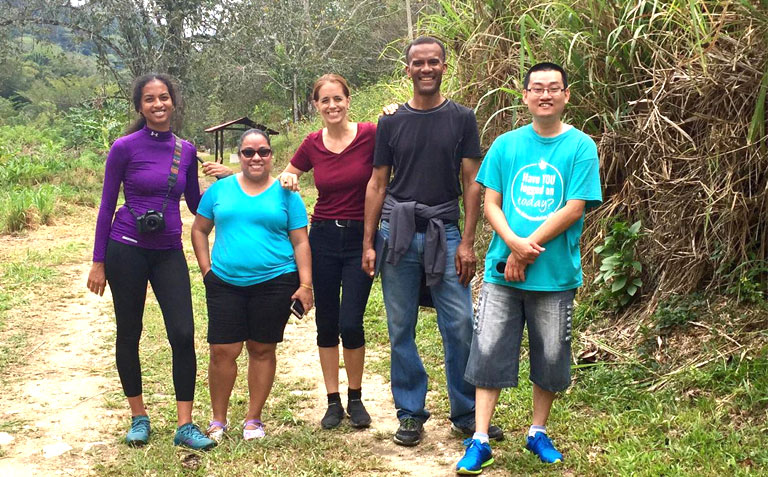 Staff Excursion to Black Rock Lodge
On March 21, 2019 the BIM staff were invited for a fun filled day at Black Rock Lodge, who just happens to be one of our new clients.
We started our day bright and early with a scenic drive through the hills and valleys of western Belize, past San Ignacio Town and made a left turn down a gravel road just before approaching Benque Viejo Town. We had a magnificent view of green pastures with healthy livestock and orange orchards.
Just before approaching Black Rock Lodge is one of the most amazing views in Belize of the Black Rock Canyon and Macal River.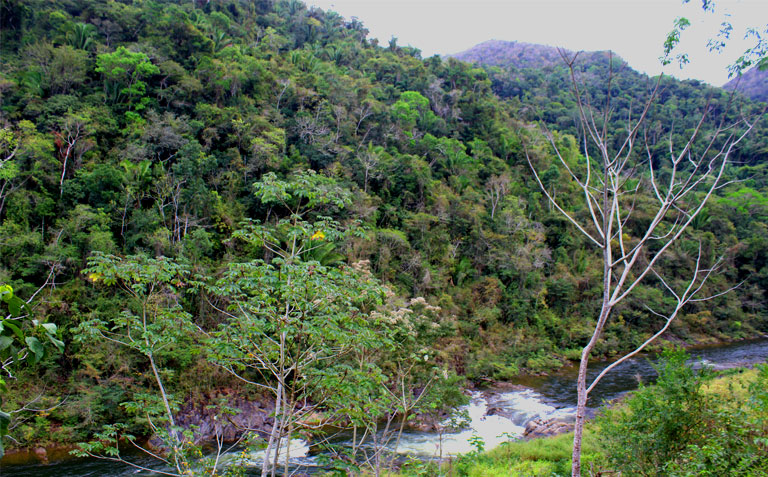 Upon our arrival we were greeted by Petro who is one of the managers and some staff working that day. They served us a delicious fruit platter, homemade goat yogurt and a scrumptious granola mix which was also prepared onsite.
Giovanni then gave us a very informative tour of the lodge. Black Rock Lodge is a eco-friendly retreat which not only produces its own energy but has a very efficient wastewater treatment system, causing minimal harm to the environment.
The lodge has an organic farm where they source a variety of vegetables and foods including goat milk which renders some of the best yogurt we've tasted.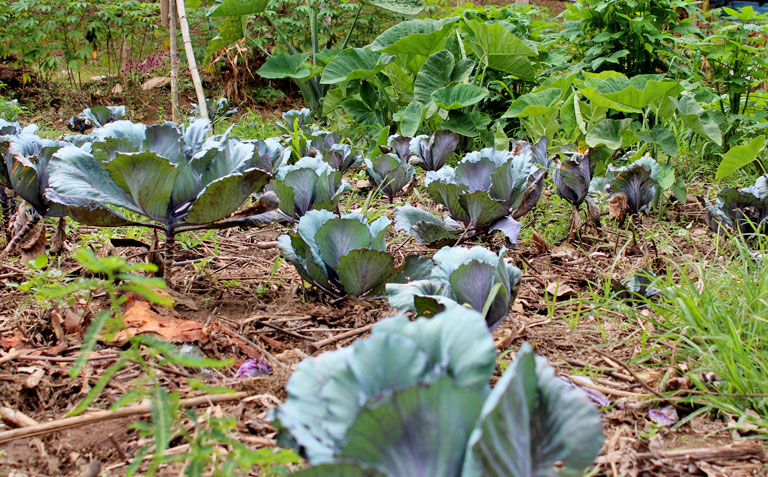 Purple Cabbage Patch
After taking the sustainability tour at the lodge, we ate some lovely food from the restaurant.
Thereafter we embarked on a hike which led us to Macal River where we then tubed back down to the Lodge. River tubing is complimentary for guests staying at the lodge.
Neatly tucked away Cabin at Black Rock Lodge
After a fun filled day we wearily gathered ourselves to head back home with lovely memories of a good time in the beautiful Black Rock Canyons.