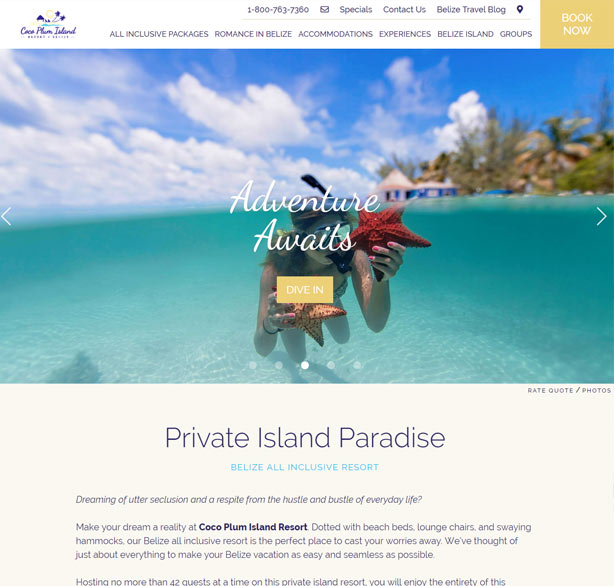 Coco Plum Island Resort
Coco Plum Island Resort is a beautiful private island resort for couples. This site features large scrolling banners so that guests can really appreciate the breath-taking views. This site is also mobile responsive and will adapt to any hand-held device for easy browsing.
This website was upgraded in 2018. The design was created by another designer and we coded and built the site to bring the new design to life.