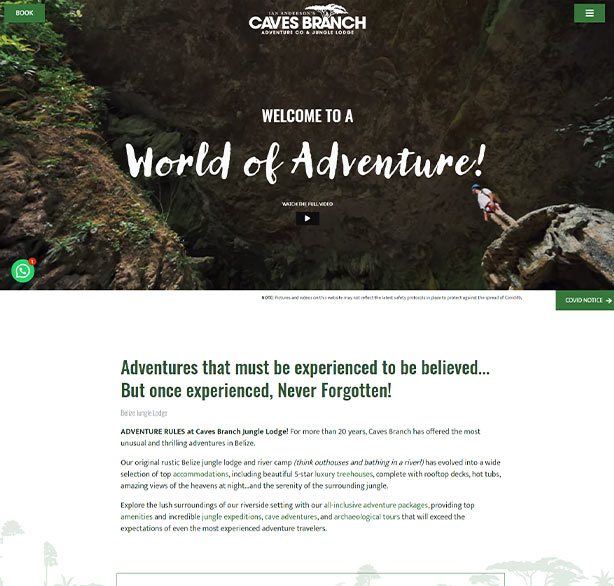 Caves Branch Jungle Lodge
In 2012 we created a website for Ian Anderson's Caves Branch Jungle Lodge – although it was a great site 9 years ago, times have changed and it was in serious need of an upgrade.
We worked with the CB team to create a video and image-driven website that tells a story and immerses you in the experiences you can only have a Caves Branch. There are interactive features throughout the site that make you want to keep clicking and learning more.